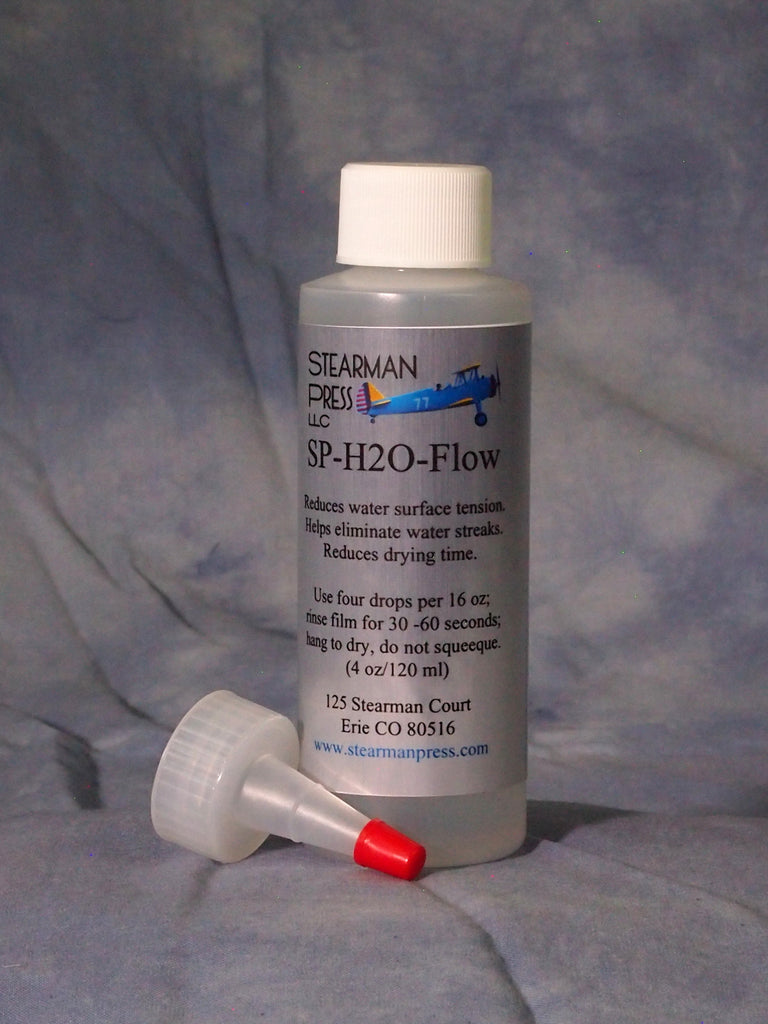 ---
SP-H2O-FLOW II is a wetting agent that helps reduce water spots and streaks on film.
Add 2-3 drops of SP-H2O-FLOW to 500 ml of water. 
Soak the film for 30 – 60 seconds, with continuous agitation.
Hint: when using the SP-445, just add a couple drops after rinsing, put the caps on and agitate for one minute. The film will slide right out of the holders.
Hang film up to dry.
4 oz bottle with dropper cap.
---
More from this collection