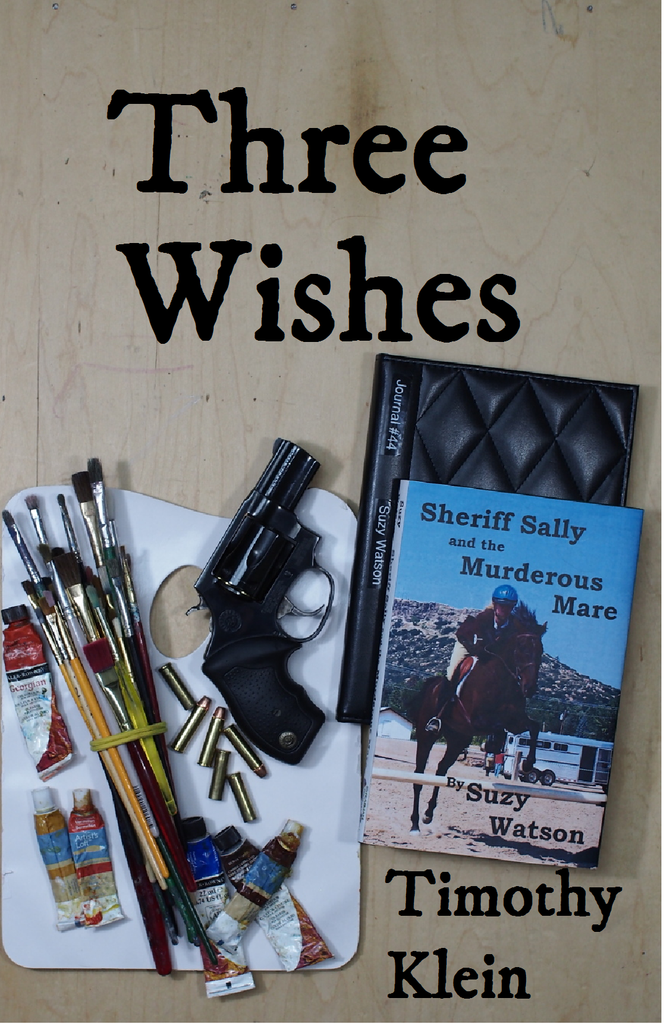 Three Wishes (Signed by the author!)
---
With the sale of her ranch just a week away, her passion for writing on life support, and her passion for passion? Well, she had all but pulled the plug on it! Suzy just needs a quiet hike to her cabin, a few relaxing days hidden away, and a plan to simplify her life. But things get complicated. Fast.
First, Brett stumbles across her path. An artist from New York City, he's wandering around the mountains of Colorado, loaded down with camera gear in a snow storm. How can men be so reckless?
She knows that the only way to keep this city slicker from freezing to death is to drag him to the cabin with her. The boys from her ranch can come get him in the morning, and she can get back to jumpstarting her life.
But before she can get rid of him, Brett learns her deepest secret; a not-so-minor detail that could unravel her reputation in an instant. Even more terrifying: he uncovers a murder plot.
He agrees to stay and help unravel the mystery, but in return, he asks for three wishes. How can she possibly say "No"?
Here's the preview (pdf format): Three Wishes
Order direct from Stearman Press and get a signed copy!
---
More from this collection