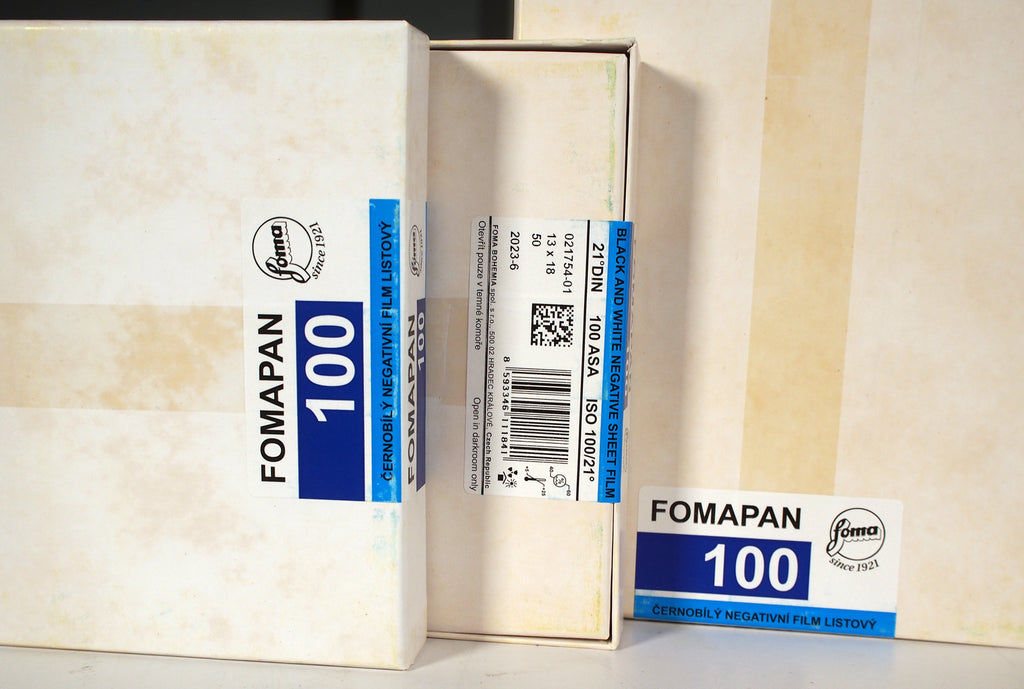 ---
"The warehouse goofed up sale" 
ONE BOX LEFT!
We ordered 5x7 but they sent 13x18! If you're an odd-ball (aren't we all?) that shoots this odd-ball format, you're in luck!  Get it for 25% off!
Note: it will work in our SP-8x10 Tray system but will not fit a standard 5"x7" holder!
Fomapan 100 boasts a "classic" style emulsion that renders deep blacks, crisp whites and beautiful grays. It is a panchromatically sensitized, black and white negative film rated at ISO 100/21. This film is characterized by high resolution, wide exposure latitude and fine grain. 

This box was opened by a customer and returned (he needed 5x7). We think there are 48 sheets left.  Expiration date: 6/2023

Great for the novice refining their skills and for the expert seeking to replicate the vintage look of yesteryear.

Here's our standard test shot (4x5):
We recently complete our testing of Foma 100 and SP-76EC, details here: Processing Data
Here's the info sheet: Foma 100
---
More from this collection