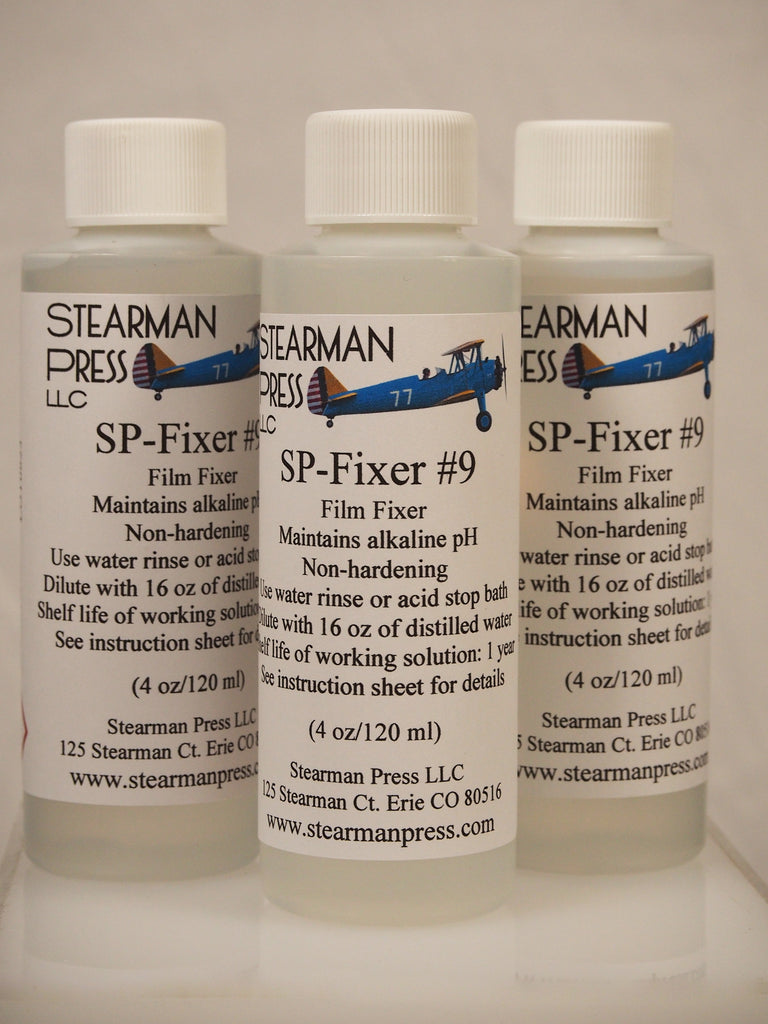 ---
SP-Fixer #9 is a low odor, rapid archival fixer, optimized for the SP-645. Dilute with 16 oz of distilled water. 
It does not require a traditional acid stop bath and is both non-bleaching and non-hardening.
Comes in a 4 oz (120ml) bottle and will process over 10 tanks with the SP-645.
Click here for the data sheet.
---
More from this collection