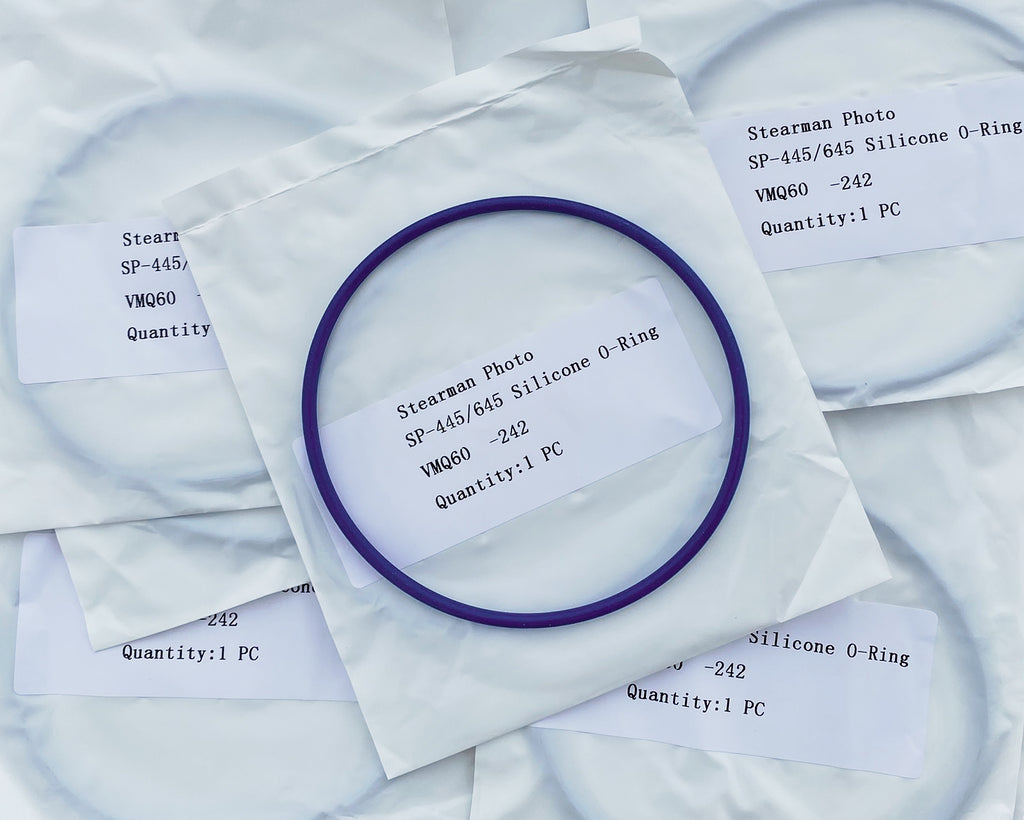 ---
Silicone O-ring:

Fits both the SP-445 and the SP-645 Max.
These are a deep blue color to distinguish from the black NBR O-rings.
Sealed in a Mylar, oxygen resistant package.
Silicone is more resistant to Oxygen, Ozone, chemicals etc; thus has a longer shelf life.
These are Durometer A-60, vs the typical A-70. (Just slightly softer.) This makes a better seal but isn't as resistant to wear. Not an issue since the film tanks operate at a very low pressure differential.
A bit more expensive.
Industry standard "-242" size.
Having an extra O-ring on hand is a good idea; having more than 2-3 is probably a waste of money.  Most industrial supply houses carry -242 O-rings in various materials, so you don't have to worry about them becoming extinct.
---
More from this collection