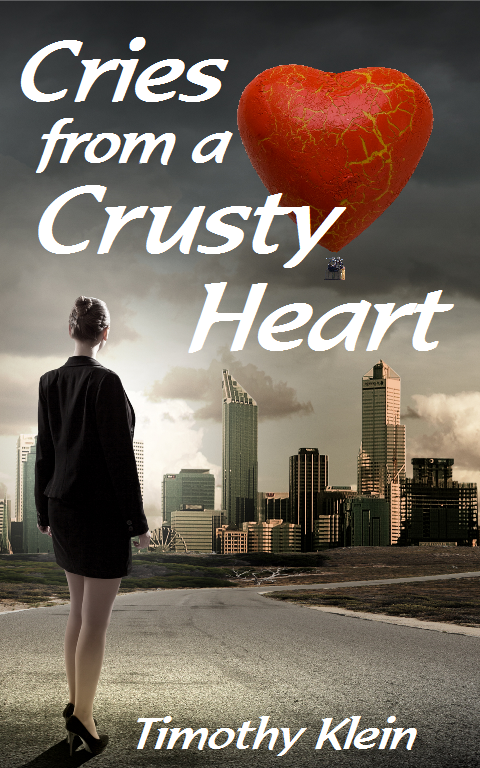 Cries from a Crusty Heart
---
Evelyn's heart was getting a little crusty. Blame it on the death of her father, a sleazy boss and an even sleazier ex-boyfriend.
She was just settling in for another lonely Saturday night, when a knock on the door interrupted her routine. The guy claimed to be an angel, sent to help fix some of her "relationship issues". And not a cute, cuddly little cherub from a greeting card, rather a rhino stuffed into blue jeans and work shirt. This guy meant business.
Evelyn admitted that she could use a little heavenly help, especially regarding her lack of a love life. Besides, it would take a miracle to straighten out her career. But as she soon learns, she's the one who needs straightening out.
Now available as an Epub! Just select the epub option under "Format".  We will email a link for you to download the file.The epub edition downloads directly to your device and can be read with any Epub reader.
All credit card payments are securely processed by Shopify (unless you buy on Amazon)! In any case, Stearman Press never has access to any of your banking information.
---
More from this collection