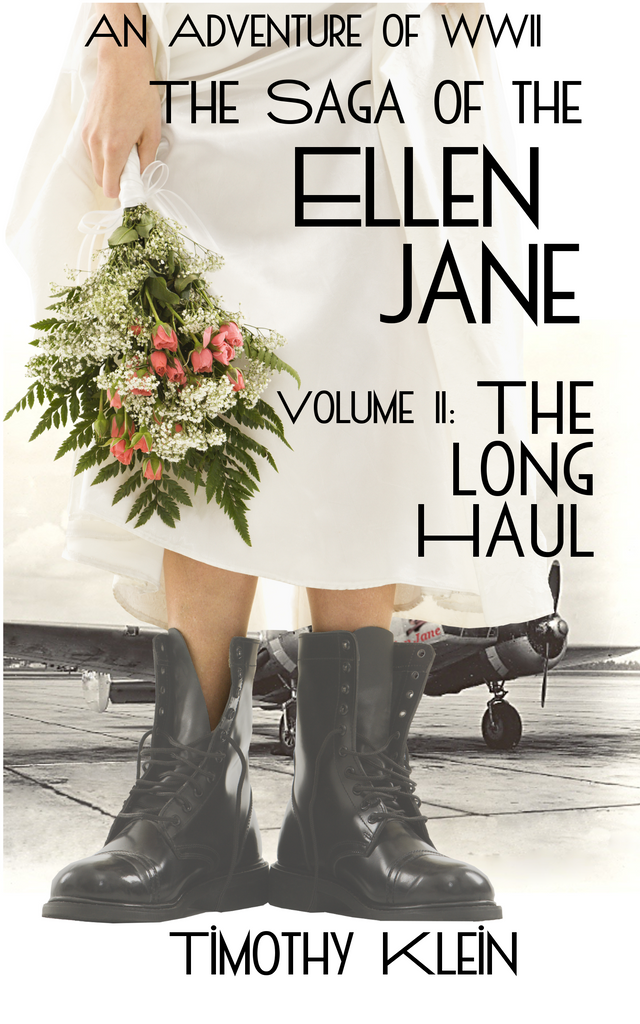 The Long Haul: The Saga of the Ellen Jane, Volume II,
---
All Jeni wanted to do was find her father; then kill him. But nothing is going according to plan.

At least not for her, a French babe with sexy gams, a doll-like face and a quick wit; not to mention a rather spicy reputation. While those assets have allowed her to infiltrate the Nazi's organization, they now stand between her and Mark; the man she never should have allowed herself to fall in love with. He has started courting her best friend, Sarah, a prudish missionary. Just the kind of girl his mother would approve of.

Meanwhile, the Ellen Jane, a homemade fighter/bomber operated by this clandestine team of scofflaws, has been prowling the northern coast of Brazil. So far, they've bluffed the Germans into thinking that an entire squadron of British warplanes is watching them. But the krauts have anted up, again. Their trump card? A new submarine that could change the rules of the game, forever.

It's another hand of high-stakes propaganda poker. The team soon realizes that they're in this for the long haul.

And the stakes, both political and personal, have never been higher. After all, getting a woman to trade her high-heels for combat boots is going to cost you. Probably your bachelorhood.
Set in Brazil at the start of World War II, the series is named after one of the main characters, a Beech 18 transport plane that has been converted to a fighter/bomber. This is not your typical aviation book, nor does it fit neatly into the romance genre. It does address the spiritual and philosophical questions faced by people as they confront evil; struggle with forgiveness and deal with their own religious hypocrisy.
While there's plenty of romance for the ladies, there's enough adventure and machinery to entertain the men; and enough politics and religion to offend everyone.
 Click here for the free preview (pdf): Long Haul Preview
Scheduled for release: Summer 2018
All credit card payments are securely processed by Shopify (unless you buy on Amazon)! In any case, Stearman Press never has access to any of your banking information.
---
More from this collection